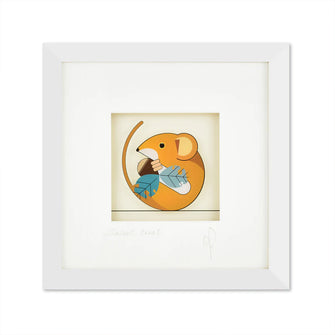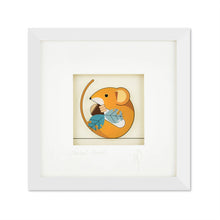 Sweet Treat
Say hello to the Sweet Treat! This beautiful art print captures a wood mouse taking its time feasting on a hazelnut. Perfect for any space that needs a bit of cuteness and charm! (Also, it'll make your other artwork jealous.) Grab it while it's still available!
Each design comes packaged in a decorative Eco sleeve and posted in a twin walled box.
This illustration is float mounted on acrylic glass and casts a lovely soft shadow. Designed & made by Black Hen in their garden studio in County Roscommon. Framed in a limed box frame with hanger. 
Format: Square
Dimensions:  23 x 23cm