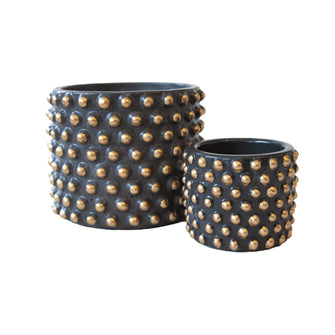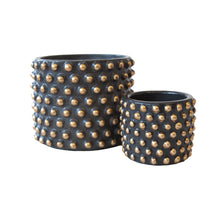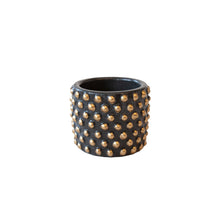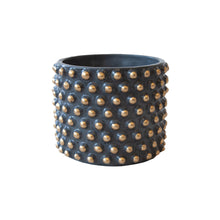 Textured Concrete Pot
This handmade concrete pot is the perfect way to bring a touch of natural beauty to any home. With its unique texture and gold accents, it stands out as a beautiful and contemporary decorative piece. Crafted with expert care, this pot is strong and durable, and is sure to last a lifetime.
Handmade Textured Concrete Decorative Cylinder pot has been hand-painted with metallic gold paint and sealed water based eco top coat.
  Please note:
* all handmade concrete pieces are slightly different, making each one of them truly unique
* concrete can change its texture and colour over time
Dimensions:
Small
Diameter -6.8 cm inner & 9.5 cm outer.
Height- 6.2 cm inner & 7.8 cm outer.
Medium
Diameter -11.5 cm inner & 14.5 cm outer.
Height- 10.6 cm inner & 12 cm outer.