Turquoise & Cream Ceramic...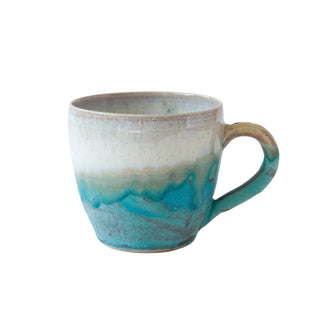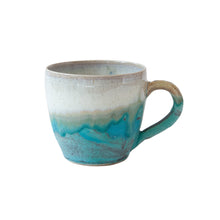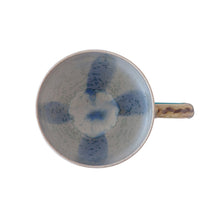 Turquoise & Cream Ceramic Coffee Mug
This unique and skillfully crafted ceramic coffee mug is the perfect addition to any kitchen. The perfect blend of modern and classic, each mug is skillfully handcrafted giving each a one-of-a-kind look. Enjoy a fresh surprise inside each mug that adds a touch of joy to your morning cup of coffee. 
Alan originally developed an interest in art through photography which he studied at Art College. Later he fell in love with ceramics and became a self-taught studio potter.
Note that each piece is handmade and may vary in size and shape due to the delicate nature of the clay when creating a fine edge.
Dimensions: approx. 9 cm x 9 cm