Turquoise Lidded Bowl/ Butter...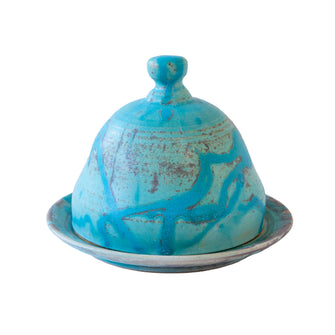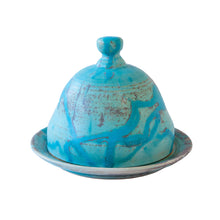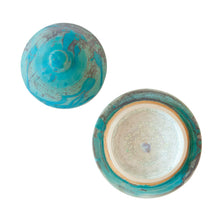 Turquoise Lidded Bowl/ Butter Dish
Handmade lidded bowl,  each one unique and eye-catching with a brilliant turquoise finish. The bowl can be used as a butter dish for everyday use, or for display. It's a great way to add a touch of craftsmanship and creativity to any space.
Alan originally developed an interest in art through photography which he studied at Art College. Later he fell in love with ceramics and became a self-taught studio potter.
Note that each piece is handmade and may vary in size and shape due to the delicate nature of the clay when creating a fine edge.
Dimensions: approx. 15 cm x 13cm