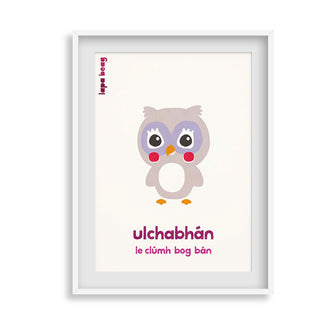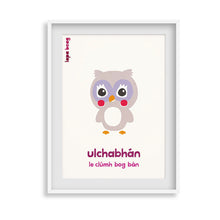 Ulchabhán - Owl
In English this rhyme reads: An owl, with soft white down.

Lapa Beag create charming prints based on our native animals with simple rhymes in Irish inspiring a love of the language in young and old alike.

Dimensions: A4 or A3
Printed on 300gm Munken Pure Rough. Unframed digital print.